Vintage Reworked GORE-TEX Farwest Canada Custom Bennygonia Shorts Pockets Unisex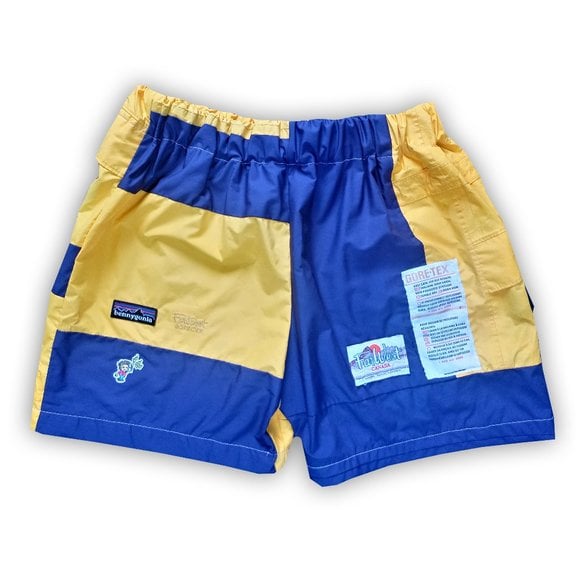 Vintage Reworked GORE-TEX Farwest Canada Custom Bennygonia Shorts Pockets Unisex
Size
LARGE (Elastic Waist)
WAIST 28-36"
LENGTH 16"
GORETEX is made from a Farwest vintage jacket with a broken zipper.
TWO BIG ZIPPER POCKETs ON THE BACK!
NEW STRONGER SEAMS
ONLY ONE OF THESE IS AVAILABLE
These shorts are made in-house and packaged with the template of a pair of Vintage 1990's shorts giving them the ultimate fit chosen specifically for the comfort and style! The material is repurposed vintage fabrics. Double layered!
BRAND: THE BAND TEE SHOP/Dallas Fabrics/Bennygonia
Made In Canada